Ellie McCarthy and Hugh Lavelle from Rush on the Great South Wall pictured beside a new mural installation by Dublin Port Company to celebrate Dublin Pride. Picture Conor McCabe Photography.
DUBLIN, Ireland - The Dublin LGBTQ+ Pride Festival 2022 is underway, having commenced on Wednesday, and continuing until Tuesday (28 June).
The whole of June is considered Pride Month with a host of organisations and venues running Pride events across the city and county. The Dublin Pride Parade and March will take place on Saturday with over 13,000 people registered to take part and the route runs from O'Connell Street to Merrion Square.
As part of Dublin Pride 2022, Dublin Port Company has created a new 'Pride at the Port' mural at the Great South Wall which incorporates the pride colours as a symbol of solidarity with the LGBTQ+ Community. Pride flags are flying high throughout Dublin Port and the iconic Diving Bell on Sir John Rogerson's Quay are being lit up in the rolling colours of the rainbow each evening at dusk for the duration of the festival.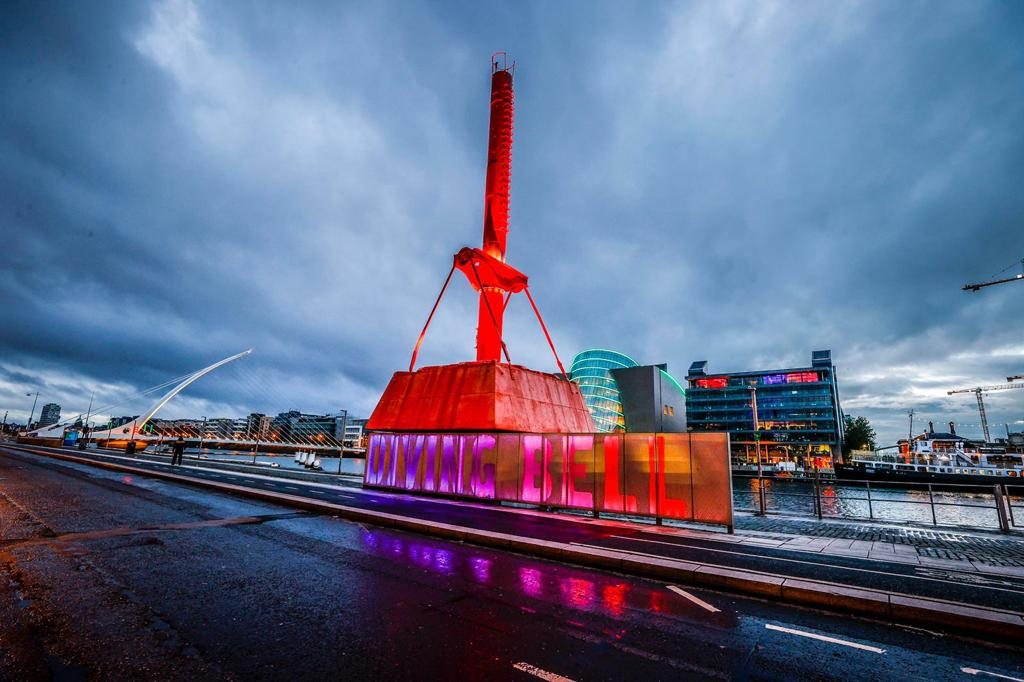 Picture Conor McCabe Photography.
The Great South Wall walk to Poolbeg Lighthouse is a very popular tourist attraction with views of Dublin Bay, and over 180,000 visitors passing the 'Half Moon' swimming club over the 12-month period March 2021 to March 2022.
A full listing of Dublin Pride events can be found on their website: https://dublinpride.ie/